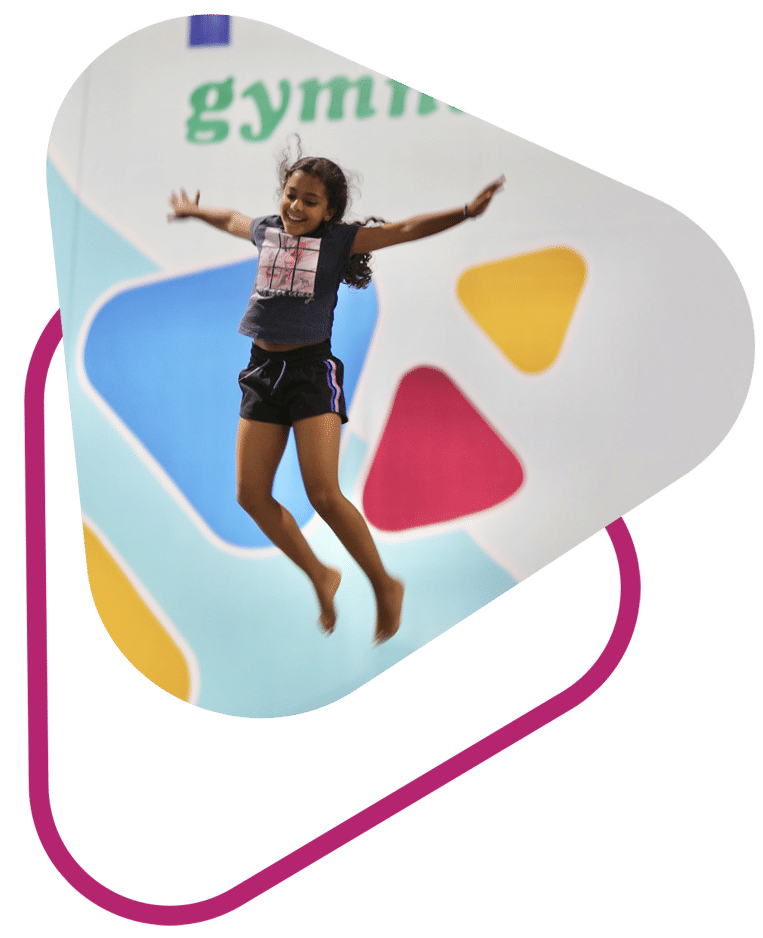 Camp At Reflex Gymnastics!
Our camp programs are exciting, enriching and engaging for kids of all ages.
We organize days filled with fun, active games, skill building on our gymnastics and ninja equipment, arts & crafts, and weekly field trips.
Camp Activities run from 8:30am - 4:30pm.
Early Drop off – 7:30am – 8:15am
Late Pick up – 4:45pm – 6:30pm

Early and Late Drop Off are offered at an additional cost. Early drop off/late pick up costs $5 per day. Additional care has a separate sign up and has a strict capacity of 35 students and is offered at a first come, first served, basis. Extended Care Registration can be found by week under the "Classes" section of your parent portal.
Pricing
Day: $59
Week: $236
Early bird pricing:
Day: $54
Week: $216
Sibling discount 10% OFF!
Field Trips 2023
Week 1 - Science Center

Week 2 - RDV Ice Center

Week 3 - Monkey Joe's

Week 4 - Medieval Times

Week 5 - Coco Keys Resort

Week 6 - WonderWorks

Week 7 - TBD

Week 8 - TBD

Week 9 - Funtania

Week 10 - Crayola Experience

*Subject to change. Field trips must be scheduled separately by visiting the link below at an additional cost. Space is limited for each trip due to vehicle capacities and is first come first served. You can only sign up for a field trip after purchasing the corresponding week/day of camp.
Call (407) 380-9339 if you have any more questions.
Click your Location Below to Sign Up!

{{formatted_steps[current_step_number].step_label}}

{{loc.display_name}}
{{loc.street_address}}
{{loc.city}} {{loc.region}} {{loc.postal}}
{{loc.phone}}
{{category.cat_public_name}}
More Info
Select
Name
Location
Ages
Gender
Start Date
End Date
Start Time
End Time
Days
Tuition
Spaces
Instructor
REGISTER
Name:
{{cls.display_name}}
Location:
{{cls.location_display}}
Ages {{ cls.min_age }} - {{ cls.max_age }}
Start:
{{cls.start_date}}
Start Time:
{{cls.start_time}}
End Time:
{{cls.end_time}}
Days:
Su
Mo
Tu
We
Th
Fr
Sa
Spaces:
{{cls.openings.calculated_openings}}
Instructors:

{{instructor.public_name}}
Filter By Instructor:
{{instructor.public_name}}
Sunday
{{ongoing_class.status_map}}
{{ongoing_class.display_time}}
${{ongoing_class.tuition}}
{{ongoing_class.display_name}}
{{ongoing_class.duration}}
Openings: {{ongoing_class.openings.calculated_openings}}
Tuition: ${{ongoing_class.tuition}}
{{instructor.public_name}}
Monday
{{ongoing_class.status_map}}
{{ongoing_class.display_time}}
${{ongoing_class.tuition}}
{{ongoing_class.display_name}}
{{ongoing_class.duration}}
Openings: {{ongoing_class.openings.calculated_openings}}
Tuition: ${{ongoing_class.tuition}}
{{instructor.public_name}}
Tuesday
{{ongoing_class.status_map}}
{{ongoing_class.display_time}}
${{ongoing_class.tuition}}
{{ongoing_class.display_name}}
{{ongoing_class.duration}}
Openings: {{ongoing_class.openings.calculated_openings}}
Tuition: ${{ongoing_class.tuition}}
{{instructor.public_name}}
Wednesday
{{ongoing_class.status_map}}
{{ongoing_class.display_time}}
${{ongoing_class.tuition}}
{{ongoing_class.display_name}}
{{ongoing_class.duration}}
Openings: {{ongoing_class.openings.calculated_openings}}
Tuition: ${{ongoing_class.tuition}}
{{instructor.public_name}}
Thursday
{{ongoing_class.status_map}}
{{ongoing_class.display_time}}
${{ongoing_class.tuition}}
{{ongoing_class.display_name}}
{{ongoing_class.duration}}
Openings: {{ongoing_class.openings.calculated_openings}}
Tuition: ${{ongoing_class.tuition}}
{{instructor.public_name}}
Friday
{{ongoing_class.status_map}}
{{ongoing_class.display_time}}
${{ongoing_class.tuition}}
{{ongoing_class.display_name}}
{{ongoing_class.duration}}
Openings: {{ongoing_class.openings.calculated_openings}}
Tuition: ${{ongoing_class.tuition}}
{{instructor.public_name}}
Saturday
{{ongoing_class.status_map}}
{{ongoing_class.display_time}}
${{ongoing_class.tuition}}
{{ongoing_class.display_name}}
{{ongoing_class.duration}}
Openings: {{ongoing_class.openings.calculated_openings}}
Tuition: ${{ongoing_class.tuition}}
{{instructor.public_name}}