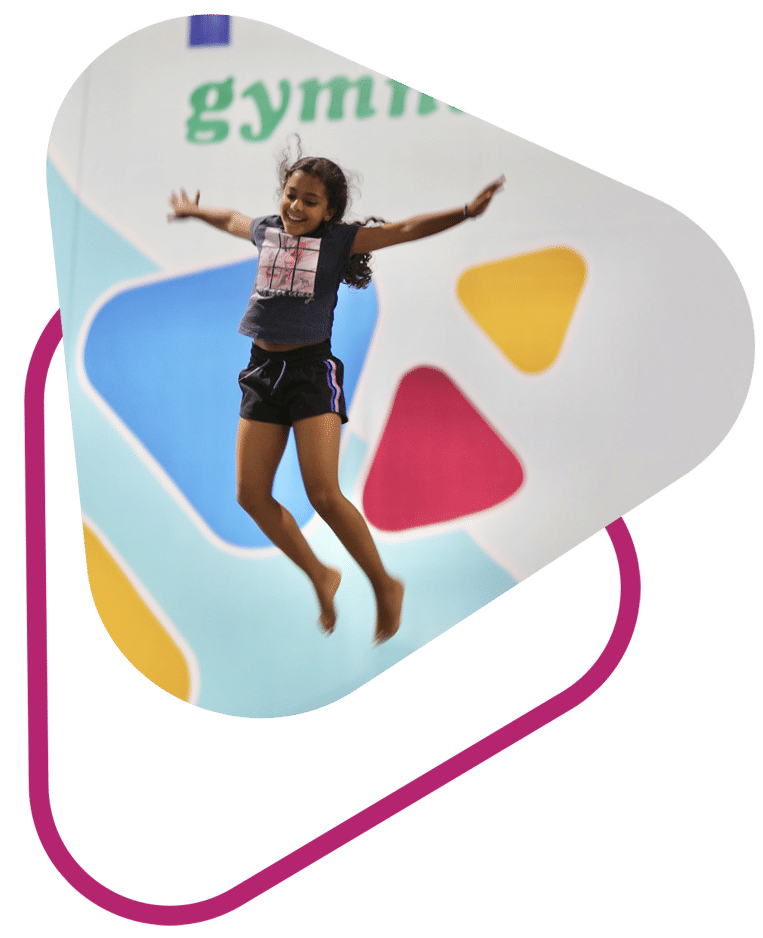 Camp At Reflex Gymnastics!
Our camp programs are exciting, enriching and engaging for kids of all ages.
We organize days filled with fun, active games, skill building on our gymnastics and ninja equipment, arts & crafts, and weekly field trips.
Our camps are indoors, so we play rain or shine! Two convenient locations in Azalea Park (near Baldwin Park) and Lake Nona (just north of 528) in Orlando, Florida!
Every Weekday
Sign up for a day, a week, or the entire break!
Ages 5-13
---
Spring Break Camp 2023
Pricing $228 per week or $57 per day
Summer Camp 2023
Camp Activities run from 8:30am - 4:30pm.
Early and Late Drop Off are offered at an additional cost. Early drop off/late pick up costs $5 per day. Additional care has a separate sign up and has a strict capacity of 60 students and is offered at a first come, first served, basis.
Early Drop off – 7:30am – 8:15am
Late Pick up – 4:45pm – 6:30pm
Standard 2023 Camp Early Bird Pricing:
Day $54 / Week $216
Ends April 28th!
Sibling discount 10% OFF!
Standard 2023 Camp Pricing effective April 27th:
Day $59 / Week $236
---
Field Trips 2023*:
Week 1 - TBD
Week 2 - TBD
Week 3 - TBD
Week 4 - TBD
Week 5 - TBD
Week 6 - TBD
Week 7 - TBD
Week 8 - TBD
Week 9 - TBD
Week 10 - TBD
What to expect:
8 hours of activities (8:30am - 4:30pm)

Wear comfortable athletic clothing without buttons, zippers, or clasps. All earrings must be removed or taped. 

All Campers must bring a lunch and

two

snacks.




*Campers WILL NOT have access to a microwave, refrigerator, or freezer. Please no meal delivery services*

Reflex upholds the Six Pillars of Character (Trustworthiness, Respect, Responsibility, Fairness, Caring, and Citizenship), and we expect all personnel, student athletes, and campers to grow in character as well as skill.  

Only parents listed on a child's emergency contact list are able to pick up, and must provide ID to pick up.
Call (407) 380-9339 if you have any more questions.
---

{{formatted_steps[current_step_number].step_label}}

{{loc.display_name}}
{{loc.street_address}}
{{loc.city}} {{loc.region}} {{loc.postal}}
{{loc.phone}}
{{category.cat_public_name}}
More Info
Select
Name
Location
Ages
Gender
Start Date
End Date
Start Time
End Time
Days
Tuition
Spaces
Instructor
REGISTER
Name:
{{cls.display_name}}
Location:
{{cls.location_display}}
Ages {{ cls.min_age }} - {{ cls.max_age }}
Start:
{{cls.start_date}}
Start Time:
{{cls.start_time}}
End Time:
{{cls.end_time}}
Days:
Su
Mo
Tu
We
Th
Fr
Sa
Spaces:
{{cls.openings.calculated_openings}}
Instructors:

{{instructor.public_name}}
Filter By Instructor:
{{instructor.public_name}}
Sunday
{{ongoing_class.status_map}}
{{ongoing_class.display_time}}
${{ongoing_class.tuition}}
{{ongoing_class.display_name}}
{{ongoing_class.duration}}
Openings: {{ongoing_class.openings.calculated_openings}}
Tuition: ${{ongoing_class.tuition}}
{{instructor.public_name}}
Monday
{{ongoing_class.status_map}}
{{ongoing_class.display_time}}
${{ongoing_class.tuition}}
{{ongoing_class.display_name}}
{{ongoing_class.duration}}
Openings: {{ongoing_class.openings.calculated_openings}}
Tuition: ${{ongoing_class.tuition}}
{{instructor.public_name}}
Tuesday
{{ongoing_class.status_map}}
{{ongoing_class.display_time}}
${{ongoing_class.tuition}}
{{ongoing_class.display_name}}
{{ongoing_class.duration}}
Openings: {{ongoing_class.openings.calculated_openings}}
Tuition: ${{ongoing_class.tuition}}
{{instructor.public_name}}
Wednesday
{{ongoing_class.status_map}}
{{ongoing_class.display_time}}
${{ongoing_class.tuition}}
{{ongoing_class.display_name}}
{{ongoing_class.duration}}
Openings: {{ongoing_class.openings.calculated_openings}}
Tuition: ${{ongoing_class.tuition}}
{{instructor.public_name}}
Thursday
{{ongoing_class.status_map}}
{{ongoing_class.display_time}}
${{ongoing_class.tuition}}
{{ongoing_class.display_name}}
{{ongoing_class.duration}}
Openings: {{ongoing_class.openings.calculated_openings}}
Tuition: ${{ongoing_class.tuition}}
{{instructor.public_name}}
Friday
{{ongoing_class.status_map}}
{{ongoing_class.display_time}}
${{ongoing_class.tuition}}
{{ongoing_class.display_name}}
{{ongoing_class.duration}}
Openings: {{ongoing_class.openings.calculated_openings}}
Tuition: ${{ongoing_class.tuition}}
{{instructor.public_name}}
Saturday
{{ongoing_class.status_map}}
{{ongoing_class.display_time}}
${{ongoing_class.tuition}}
{{ongoing_class.display_name}}
{{ongoing_class.duration}}
Openings: {{ongoing_class.openings.calculated_openings}}
Tuition: ${{ongoing_class.tuition}}
{{instructor.public_name}}